With the death of Archbishop Desmond Tutu – in his beloved South Africa – the world has lost an outstanding Christian Leader and Activist for Peace and Justice. Appointed by Prime Minister Nelson Mandela to head a National Truth and Reconcilation Commission, in the aftermath of South Africa's Apartheid regime in 1995, this doughty Anglican Archbishop of Capetown, was able to help bring about the era of post-Apartheid peace and justice that worked to reconcile both black and white people in his home country.
My first knowledge of Desmond Tutu was hearing the story of his first meeting with Anglican Bishop Trevor Huddleston, another Anglican figure on the South African scene who became engaged with black Africa's struggle for freedom from the evils of Apartheid. Bishop Trevor was an English missionary working in South Africa who was trained at the Anglo-Catholic Seminary at Mirfield, becoming one of the 'Mirfield Fathers' involved in the Anglican Church in South Africa. The young boy, Desmond, was impressed by the way in which Bp. Trevor greeted his (Desmond's) mother by raising his hat. This, for Desmond, was an amazing departure from the sort of greeting his mother had usually received from another white person; giving young Desmond an instant respect for the Mirfield Fathers.
Since his retirement as Archbishop of Capetown, Archbishop Desmond has made his mark among Anglican Leaders as a champion of the marginalised and outcast of the world and the Church. His early support for Gay Rights has led him to help the Church come to terms with the LGBTQI Community. He has also been forthright in his condemnation of the Israeli war against the Arab citizens of Palestine, citing their uncharacteristic neglect of the 'hospitality to strangers' ethic of their Old Testament religion. One other cause he had recently embraced was that of terminally ill people being give the choice to end their suffering with a 'merciful death' choice, in the belief that God would not want them to lose their right to enter upon a dignified end to a life of pain and suffering.
The Church and the world have lost a great advocate fror Christian charity, love and peace on the passing the this hero of the faith. May he now rest in peace and rise with Christ in glory. AMEN.
Father Ron Smith, Christchurch, New Zealand
_______________________________________________________
On Israel and the Palestinians
He was never afraid to voice his opinions. In April 1989, when he went to Birmingham in the UK, he criticised what he termed "two-nation" Britain, and said there were too many black people in the country's prisons.
Later he angered the Israelis when, during a Christmas pilgrimage to the Holy Land, he compared black South Africans with the Arabs in the occupied West Bank and Gaza.
He said he could not understand how people who had suffered as the Jews had, could inflict such suffering on the Palestinians.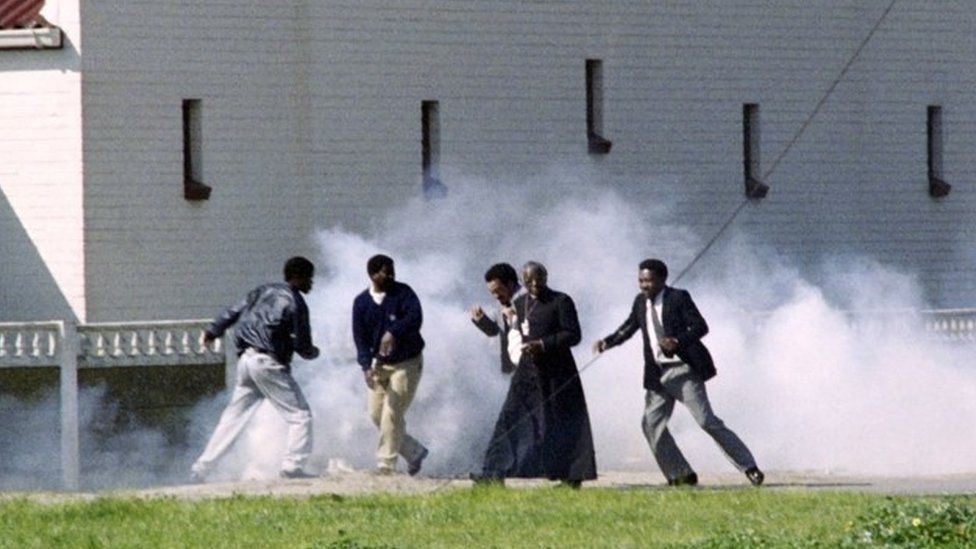 Desmond Tutu was a great admirer of Nelson Mandela, but did not always agree with him on issues such as the use of violence in pursuit of a just end.
In November 1995, Mandela, by then South Africa's president, asked Tutu to head a Truth and Reconciliation Commission, with the task of gathering evidence of apartheid-era crimes and recommending whether people confessing their involvement should receive amnesty.
At the end of the commission's inquiry, Tutu attacked South Africa's former white leaders, saying most of them had lied in their testimony. The commission also accused the ANC of committing human rights abuses during its fight against apartheid. Both sides rejected the report.
Reduced to tears
Tutu was often overcome by the pain of those who had suffered under apartheid and, on more than one occasion, was reduced to tears.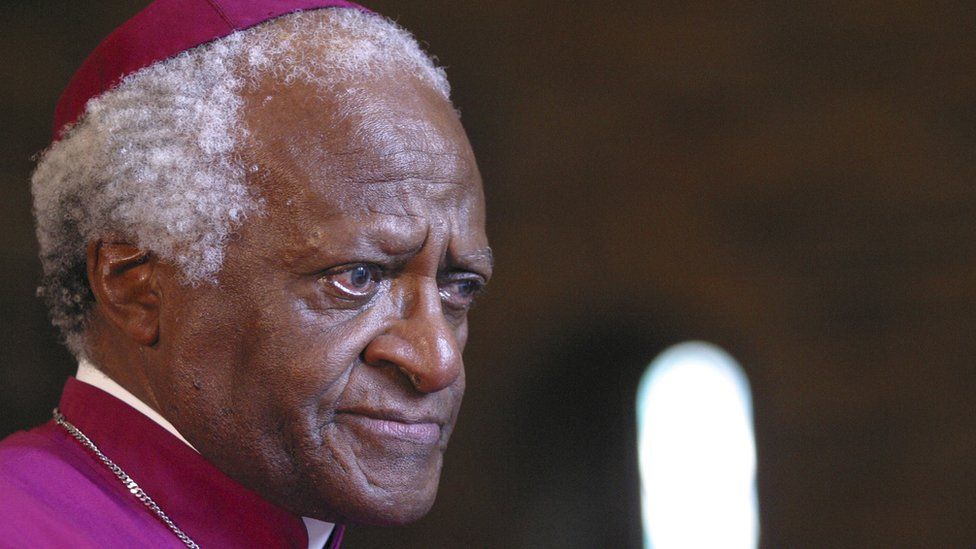 He also found much to criticise in South Africa's new black-majority government. He launched a stinging attack on the ANC administration led by President Thabo Mbeki.
He said the ANC had not done enough to alleviate poverty among the poorest in the country and that too much wealth and power was concentrated in the hands of a new black political elite.
He later urged Jacob Zuma, who had been accused of sexual crimes and corruption, to abandon his attempts to become president.
He was also vocal in his condemnation of Robert Mugabe, once describing the Zimbabwean president as "a cartoon figure of an archetypical African dictator". Mugabe, in turn, described Tutu as "evil".
He could also be critical of his own Anglican church particularly in the aftermath of the row over the ordination of gay bishops.
Ever the rebel
"God is weeping," he once said when he accused the church of allowing an "obsession" with homosexuality to take precedence over the fight against world poverty.
He returned to the subject of poverty when he visited Ireland in 2010. He urged Western nations to consider the effect of cuts in overseas aid in the wake of the economic downturn.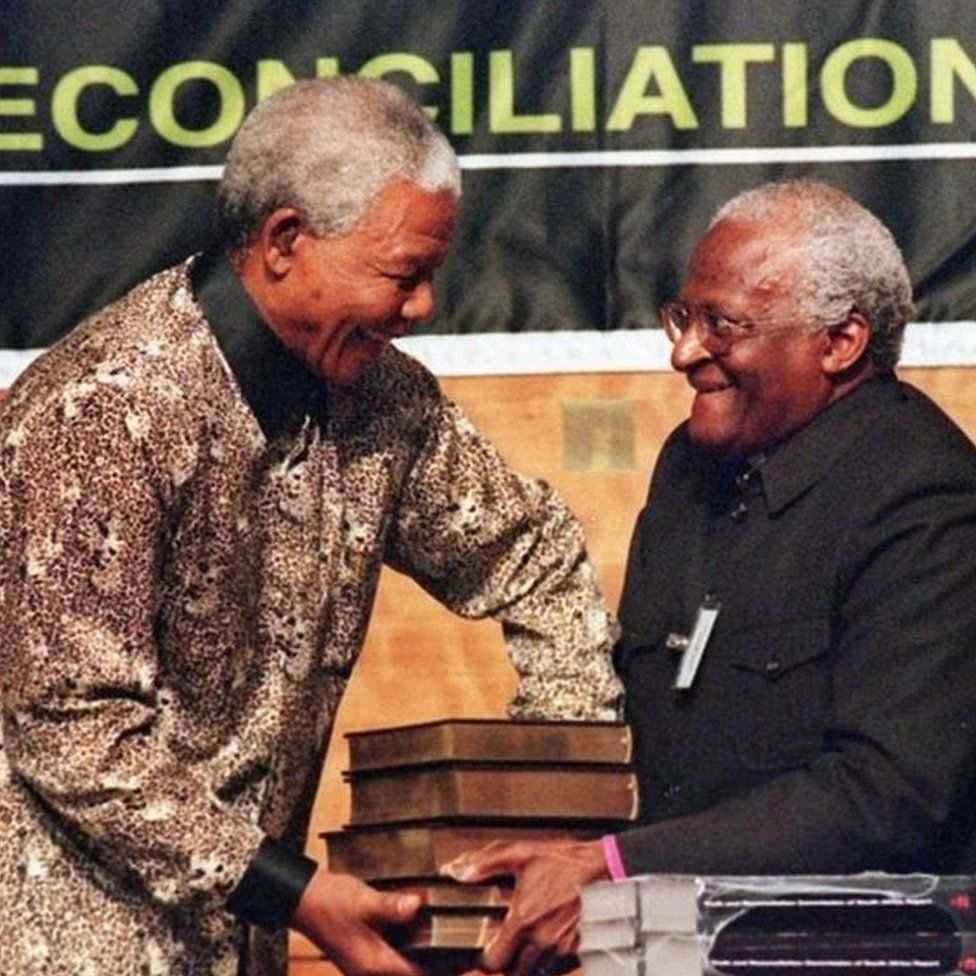 Tutu formally retired from public life in the same year to, he said, spend more time "drinking red bush tea and watching cricket" than "in airports and hotels".
But ever the rebel, he came out in support of assisted suicide in 2014, stating that life should not be preserved "at any cost".
Contrary to the views of many church figures, he held that human beings had the right to choose to die.
He said his great friend and fellow campaigner Mandela, who died in December 2013, had suffered a long and painful illness which was in his opinion "an affront to Madiba's dignity".
In 2017, Tutu sharply criticised Myanmar's leader and fellow Nobel Peace laureate, Aung San Suu Kyi, saying it was "incongruous for a symbol of righteousness" to lead a country where the Muslim minority was facing "ethnic cleansing".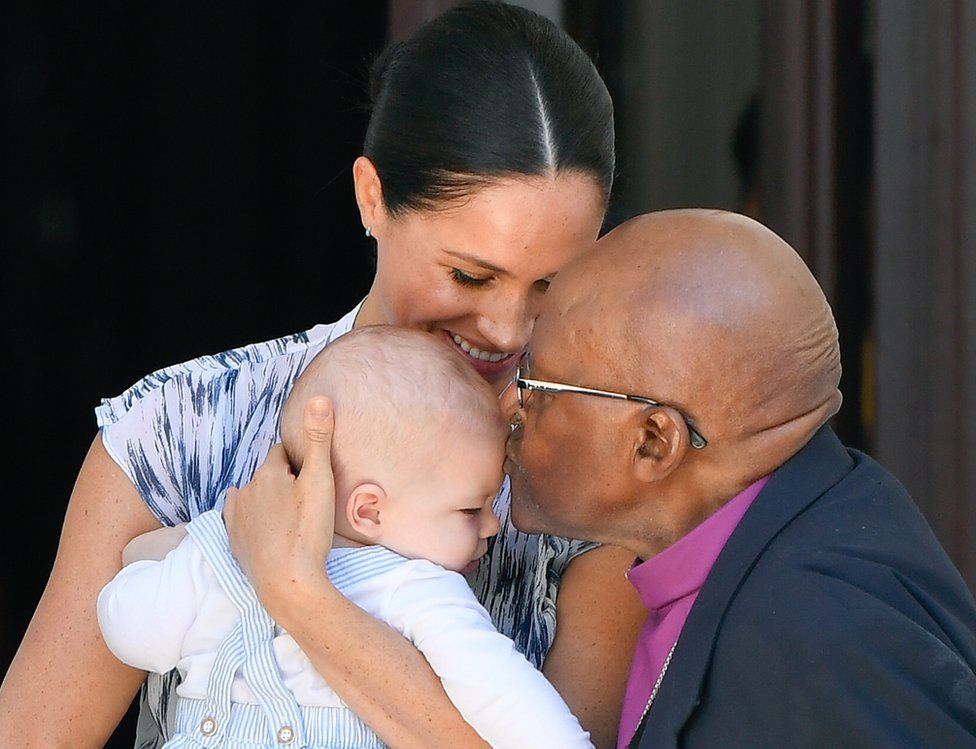 Later that year, he opposed Donald Trump's decision to recognise Jerusalem as the official capital of Israel. "God is weeping," he wrote on Twitter, over this "inflammatory & discriminatory" act.
A small man, "the Arch", as he was known, was gregarious and ebullient, emanating a spirit of joy despite his intense sense of mission.
He was witty, and his conversation was frequently punctuated by high-pitched chuckles.
But beyond this, Desmond Tutu was a man of impeccably strong moral convictions who strove to bring about a peaceful South Africa.