Aug 19, 2021
GAFCON Australia is planning a new Diocese for Anglicans who feel they have to leave their existing denominational home.Chris Sugden
Canon Dr Chris Sugden
Co-Dean, Mission Studies and Ethics
Canon Dr Chris Sugden, a graduate of Oxford in classics and theology, is married to Elaine, a retired cancer consultant. They have three married children and eight grandchildren. After six years in India, with his senior colleague, Canon Dr Vinay Samuel, he helped establish the Oxford Centre for Mission Studies from 1983. He has been an elected member of General Synod of the Church of England and was conference director for the 2008 Jerusalem Conference of GAFCON
________________________________________________________________________________________________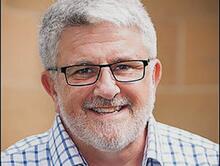 In November 2020 the Appellate Tribunal of the Anglican Church of Australia (ACA) found no canonical objection to the Diocese of Wangaratta continuing services of blessing for same-sex unions. It used similar reasoning as the Church of England project Living in Love and Faith (LLF) – that theologians are divided over what Scripture says, and that sexuality is not central to the Christian faith.
In doing so, the Appellate Tribunal declined to follow advice they had requested from … the House of Bishops and the Board of Assessors … (who) unanimously affirmed the historic and Biblical teaching on personal sexual ethics'. The Tribunal, GAFCON claimed, relied upon a disputed definition of the meaning of 'doctrine' rather than on a wholehearted and glad embrace of the life-giving word of God.
On 19 July 2021 at their Australasian Conference, GAFCON Australia announced an extra-provincial diocese to provide an Anglican home for those who in conscience cannot remain in the denomination, and create an option to leave the denomination in future. This was endorsed by the Archbishop of Sydney.
The Chair of GAFCON Australia, Tasmania Bishop Richard Condie, said: 'We realise that many faithful Anglican clergy and lay people will no longer be able to remain as members of the ACA if changes allowed by the Appellate Tribunal majority opinion take place in their dioceses.
'We love these people and don't want them to be lost to the Anglican fold,' he said. 'We want them to be recognised and supported as they love and serve their own communities.
'In the beginning, former ACA churches would be able to join as affiliates of the new entity, through an affiliation agreement. At a later date, these churches will become a Diocese, establishing a Synod to elect a Bishop and Standing Committee,' said Condie.
At issue is not only faithfulness to Biblical teaching that confines sexual relationships to a man and woman in marriage ( for the good of each other, children, and society), but what is meant by unity among Christians. The Primate of Australia called for unity. GAFCON has from the beginning argued that such unity is first of all 'unity in the faith and in the knowledge of the Son of God' (Eph. 4.13) as opposed to a merely organisational or institutional unity.
Read Evangelicals Now report here
Author's further comment: The greatest organisational issue facing, for example, the Church of England is safeguarding under-age children against sexual abuse; and with good reason. One diocese has 20 outstanding cases which will cost millions in compensation. Yet, at the same time some, mainly Western sections of the Anglican Church worldwide seek, as GAFCON Australia notes, to breach the biblical teaching on sexual relations which is intended to guard against such abuse. Clearly the central value for such sections is unrestricted individual autonomy and self-expression. The only way to understand such contradiction is that for these sections of the church, breaching the autonomy of those under 18 by misuse of power is for them a more serious denial of their core values  than contradicting the biblical teaching on sex which would prevent such abuse in the first place.
_____________________________________________________________________________
This communique, published by Chris. Sugden – a former Evangelical member of the Church of England General Synod, now involved with the GAFCON Movement; here expresses his opinion of what is likely to happen in the Anglican Church of Australia, whileat the same time, offering his profound disaffection for the Church of England's current move (Living in Love and Faith – LLF) towards the enfranchisement of the LGBT+ people's place in the ministry and mission in England.
Known to be a vehemently conservative voice in the Evangelical wing of the C. of E. during his time on that Church's General Synod, Sugden has since allied himself with the oppositional quasi-Anglican faction now known as GAFCON, which has caused the formation of schismatic ex-anglican factions' in North America, England and, more recently, New Zealand; where rival 'anglican' churches have been raised up in competition with the local Anglican Churches – on the grounds of their 'Sola Scriptura' basis supporting homophobia and sexism.
Now that the official Anglican Church in Australia is about to confirm its determination to allow for the use of a rite for 'Same-Sex Blessings' – to accommodate the legal marriage of Same-Sex couples that is now established in Australia (in common with the situation that now obtains in New Zealand) – the Australian branch of GAFCON, headed by Bishop Condie of Tasmania, (who was present at the New Zealand ordination of GAFCON's first quasi-anglican bishop in Christchurch, recently) is flexing its muscles. It would seem that Bishop Condie and GAFCON Australia will be looking to imitate what has happened recently here in New Zealand – by instituting its 'GAFCON Diocese' in Australia.
Whether or not this will actually happen; Mr Sugden, the author of this article and resident in Oxford, in the U.K., is obviously in favour of the move, which he and his fellow GAFCON-ites are hopeful will establish a rival, quasi-Anglican, schismatic church in Australia – that will have links to similar branches in North America (ACNA) and the U.K. (AMiE).
Father Ron Smith, Christchurch, New Zealand