This is just one of many sad stories of Gay Christians being encouraged to free themselves from their natural sexual orientation by means of spiritual and psychological manipulation – known as 'Conversion Therapy'. When it doesn't work, as almost invariably it doesn't – simply because our human sexual orientation is intrinsic to our individual given nature before we are born and is not acquired wilfully because of our supposedly 'fallen, sinful nature' – the subjects of this maybe well-meant but dangerous experiment can be damaged, spiritually and psychologically – often to the point of losing their faith or even, in some cases, being tempted to sucidal thoughts.
Father Ron Smith, Christchurch, New Zealand
| | |
| --- | --- |
| post on ViaMedia.News | |
Justin's Story – "I was taught to hate the very ones who loved me"by Jayne Ozanne

by Justin, a survivor of conversion therapy who was nearly crushed under the shame but is now a minister in training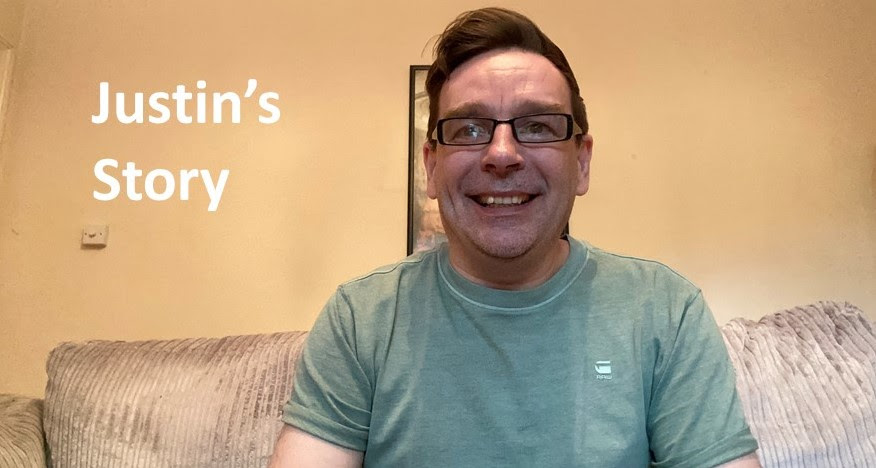 Like many others, I was once that lively, passionate, charismatic Christian. I stood out, I was bold and courageous, but like many others there was something deeply hidden and shameful about me (or so I thought). I was gay.Being 'born again' at 17 in an evangelical charismatic church had seemed natural to me. I'd known I was attracted to men before this but I'd never known what to do about it, so when Jesus came along it felt like this was it – salvation, escape, life in all its fullness! I spent five years as that lively, passionate, charismatic Jesus firebrand until a monster re-appeared from the deep to the surface of my life.I couldn't believe it. Me, the pioneer, still had this 'thing'? (I couldn't even say 'gay' at the time).I had secretly hoped that God would have healed me in this new 'born again' life but it just didn't happen. I shared with close Christian friends and church leaders alike and I became 'project Justin.'

The order of the day was 'conversion therapy!'  Charismatics believed wholeheartedly in God's power, but also Satan's ability to corrupt too. It was clear that I had been corrupted, so deliverance, to them, was what I needed.My journey wasn't a summer camp or an ex-gay ministry but rather two people who specialised in deliverance, which meant they could get the "gay demons" out of me.

From the age of 22 through til about 28, every three months or so I would stay for a weekend in this couple's house for my sessions. Each session we talked, from childhood to present seeking to find the places where Satan might have infiltrated my life. If I'd had sex, we had to name the person and pray to be delivered from the demons they may have passed onto me.

At first, I was excited. I genuinely thought that this would be the answer. It was only after time passed that I began to realised how torturous it was becoming.My biggest feeling was shame.Every session digging up shame, making me feel it, relive it, leaving with it. God wasn't doing anything! The more I tried to engage with this ministry the greater my sexual desires grew; it wasn't doing anything at all! In desperation I went along with everything.

First I was taught that my Mum was to blame; then my dad; then, my childhood (which was, on the contrary, actually very happy). I was taught to hate the very ones who loved me and to view all the good I had as rotten and bad.It was torture. It completely screwed me up.After six years I gave up and left this ministry, having been told I couldn't be delivered because I wasn't willing to change! But the thing was that though I left it, sadly it never left me. The God I loved hated me; it felt like he hadn't lift a finger to help. So, I left him too – if he hates me, I hate him. The family I thought loved me were to blame for all of this, so on the hate list they went! And of course I was on that list too. I despised myself.

Whether you call it "Conversion therapy", "Deliverance ministry", "pray the gay away", or whatever else – it ripped the life out of me and left me as a dead man walking.I had no hope at all. Justin 'the project' became Justin 'the problem,' and a big one at that!Church was no longer home, family was no longer home, nowhere was safe anymore! What a lie I had been sold! And sadly, this is a lie a lot of my LGBTQIA+ friends get sold too. But it so obviously causes greater harm than good – in some cases suicide can be the result! It needs to stop!

The good news is that it can, but it's going to be a long hard struggle.I have now returned to my faith, I'm a minister in training, God in his grace has been transforming me and 'project Justin' who became 'problem Justin' is now 'loved and affirmed Justin!' And I have accepted God's call to rid this world of such practices and so I have to speak out. I have to speak out about the silence, the theological grooming and the quack psychological techniques that always lead to shame and self-rejection.

Yes, we want the government to ban conversion therapy, but I also want the church to listen to us, to hear us, to see that bespoke charismatic packages of deliverance are the torture devices of hell, the equivalent of medieval thumb screws!I don't just want a ban but a real heart cry of "sorry" to come from within evangelical charismatic circles for what they have done as they have operated under the radar. We must continue to fight and stand together against this. We are loved, we are affirmed, we are accepted, and we have a future in our faith communities.