If anyone is looking for an amusing diversion this week, you could hardly do better than look in on this very short video from the North American 'Anglican TV' site offering.
You will see two of the leading lights of the ACNA propaganda machine indulging in a little burst of covert publicity for the Succession Battle to elect the next Head of ACNA – which the two comedians are likening to the process of a papal election in the eternal City.
Intriguing is the light-heartedness with which the conversationalists try to generate an air of electricity about the choice of a successor to self-styled Archbishop Robert Duncan as leader of this eclectic group of secessionists from the American Episcopal Church (TEC).
Whoever is handed the chalice, it won't be an easy swallow. Who knows, it might even be a former minister of the New Zealand Anglican Church, whose foray into the world of schismatic separatism in the U.S. led quickly to his being appointed a Bishop in the Nigerian piratical intervention on the scene now known as CANA – one of the many schismatic groups which now make up the ACNA Church.
Whoever becomes leader (and there are many bishops to choose from – there being  a higher ratio of bishops to laity in any known ecclesial body – it is probable that ACNA will never become part of the world-wide Anglican Communion. However, there are tentative moves afoot in the U.S. for it to be recognised as an Anglican affiliate Church.
Watch this space!   Here we come!!! :-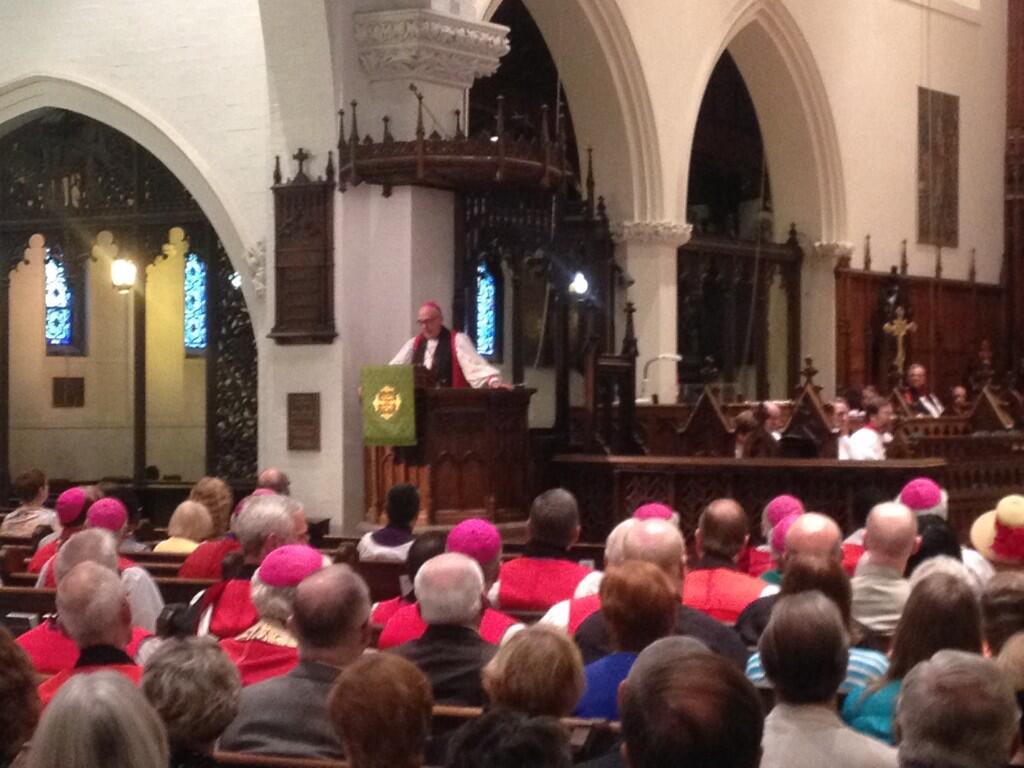 From this recently-acquired picture from Pittsburgh, one might be forgiven for thinking it might be a picture of the real thing – taking place at the Vatican. The number of scarlet zuchettas give some idea of the ultra-montane provenance of some of the participants in the recent 'Conclave' of ACNA prelates – 'not Anglican but Acna' ! – all met to decide on who would fill the red shoes of Archbishop Bobbie Duncan.
The Winner : –
Breaking News: Bishop Foley Beach of the Diocese of the South elected Archbishop of the ACNA. #Anglican #Episcopal pic.twitter.com/QxyYvjfmqM
________________________________________________________________
Father Ron Smith, Christchurch, New Zealand